Material innovation
At Caliplast we are constantly looking for improvements in the plastic materials we use to promote material innovation.
In 2020, more than 8.7 million parts left our factory, 9.6% of which were produced from regenerated and/or crushed materials.
We have obtained the MORE Label, awarded by the Plastics Federation to manufacturers who source recycled plastic materials in their production.
Caliplast and Plasturgia are industrial partners of the European Compolive project. This project aims to generate new biocomposites from the fiber of olive pits. We will be in charge of promoting this new bio-composite in the interior furnishing market.
In our plastic injection factory we also use biosourced materials from renewable organic matter of plant origin.
Image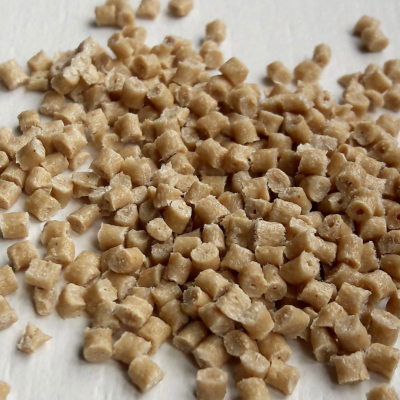 A fervent defender of an economy that is more respectful of our planet, we are actively involved in the RUPTUR association by measuring the impact of material choices and by favoring the use of recycled plastics and bioplastics as much as possible.
Image